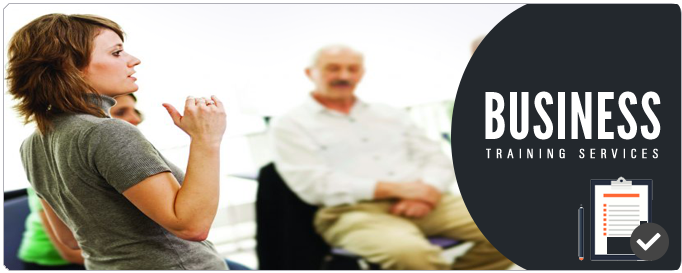 Education and Training is a Key element in Business Development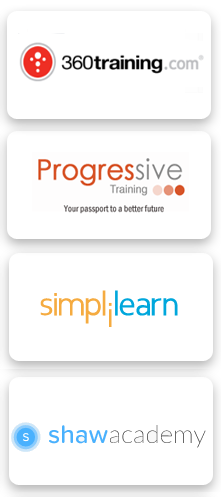 In association with our Training Partners we can offer
your Business an extensive Range of Training Solutions.
These include the following:
Instructor Lead and E-Learning Courses.
In a wide number of areas inc Leadership & Management, Sales, Customer Relationship Management, Human Resources , Office Applications and more.
Training Consultancy Service
Our Training Consultancy Service will enable
us to find and deliver that perfect Training
Solution for your Business. It starts with a FREE
no obligation Consultation, see more here

Types of Training Solutions we can provide:
We can provide training in a variety of  different formats to suit all sized Businesses,
these include the following main.
In-House Training – where training is conducted specifically for the one
organisation or group at their own premises.
On-demand Training – Catering for organisations requiring training for one,
two or three people – not enough for in-House Training, delivered in a Public venue
our at one of our regional Training Venues.
E-Learning – training is provided via an online web portal in a multimedia format.
A login will be provided for each participant to track and monitor their training progress.
Bespoke Training – Where we can develop a training solution particular to
your specific Business needs.
Effective and versatile training Solutions
Our courses are designed to meet the skill and Personal Development needs of Staff at all
levels in all types of Businesses
Contacting our Training Team
For more information about training, or if you have a specific requirement for a course,
then please contact the Training Team on Freephone 1800 250 350
Why Training & Education is Important for your Business
Training provides an opportunity to expand the knowledge and skills of employees. However, many employers are apprehensive about providing training to their employees because they find it expensive. Moreover, they also fear that their employees may miss out on important work time while they are attending the training sessions. Although this may be the case, there are more benefits of training and education of employees than its drawbacks. Moreover, employers can also get a return on investment through efficient employees.
Better Performance
Employees who get training and education are able to function properly in their jobs. They become more aware of the procedures in performing basic tasks. But more than exhibiting better performance, employees who constantly get trained are also more confident. By investing in the training and education of employees, it gives a positive impression to employees that the company is looking for their welfare and improvement thus they have a boost in their morale.
Addresses Employee Weaknesses
All employees have weaknesses in their workplace skills. Training and education programs allow the employees to strengthen their skills and also bring their level higher. This teaches employees the skills they need so that they do not rely on others to complete their tasks thus companies are able to have knowledgeable employees who are self-reliant and do not require constant supervision.
Higher Satisfaction Among Employees Consistency in Work Processes
Structured training ensures that employees will learn standard information in doing different work processes. By doing so, they have consistent experiences at work as you disseminate the information to all employees across different departments. Consistency is crucial in the workplace as it ensures that all work processes are being done the same way. This removes irregularities especially in the output delivered by the employees. Consistency does not only include the standardized work processes but it also includes employee safety and administrative task.
Employees who have access to regular training and education are in better situation than employees who do not have access to such. In fact, employees feel valued by the fact that their employers have invested in their training. As a result, it creates a very supportive and productive workplace. This also prevents the attrition of employees who are seeking for other companies whom they feel can provide them the motivation that they need.
The thing is that employee training and education is important so if you are running your own business, make sure that you do it regularly.


General FREE Consultation
Or if you would like to get a General FREE Consultation
from our support team then please complete the following
online form with your details Here

Or see our Contact Details
Need help or support for your Business?
We support Businesses of all sizes, our contact details are here
<- Business Support List
Or go back to our list of Business supports here